10 Questions To Ask Before You Hire An SEO Company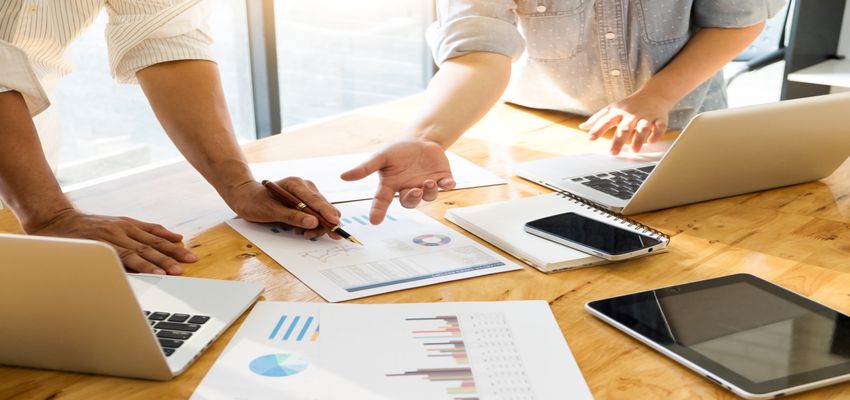 Google now processes over 40,000 search queries every second on average, which translates to over 3.5 billion searches per day and 1.2 trillion searches per year worldwide.
So, have you ever wondered?
How can you provide your site with the optimum exposure and bring in potential traffic?
Well, your buyers will be able to simply investigate you on their own while spending time learning about you on your terms if you rank well in search engines. Prioritizing SEO offers you the power to do all possible to ensure that your company ranks top throughout those searches.
The practice of increasing your site's website traffic and rating on search engines like Google, Bing, and others is known as search engine optimization (SEO). This involves things like developing high-quality content, checking your site's technical health, magnifying your content to get backlinks, and keeping your platform's local search presence up to date, among other things.
Importance of hiring the right SEO Company
Choosing an SEO firm or agency may be a difficult undertaking. Your partner, in the optimistic outcome, increases organic traffic to your site, enhances your search rankings, and assists you in generating more leads and sales. In the worst-case scenario, your SEO partner uses black hat practices to create the impression of success, then vanishes before the repercussions kick in, leaving you with less exposure than ever—and weeks and months of clean-up ahead of you.
Contracting someone to build and execute an SEO strategy, on the other hand, does not have to be complicated. To employ one, you don't have to become an expert; all you need to know is what possible questions to ask and what responses to anticipate.
How can you hire the best SEO Company for your business/brand?
Consider the following 10 questions, as well as what to look for in the responses, to discover a capable SEO firm that follows best practices and delivers the results you want:
1- What types of SEO strategies do you implement for your clients?
There are three primary aspects to SEO, and the best SEO firms evaluate all three as part of a holistic SEO plan.
Technical SEO: It takes into account coding, web page, loading speed, and other factors that may influence search traffic. An SEO specialist will perform a technical SEO assessment to ensure that search engines can crawl your website and its content, check 404 problems, and analyze redirects, among other things.
On-page SEO: On-page SEO is the process of addressing the specific needs of website pages in terms of improving their search engine rankings and generating more relevant traffic. In contrast to off-page SEO, which refers to links and other external signals, on-page SEO refers to both the content and HTML source code of a website that may be improved.
Off-page SEO: It refers to increasing your SEO visibility by gaining links, boosting your brand online, and increasing the popularity of your website and content. An SEO agency will hunt for ways to boost your site and page credibility through incoming links from other elevated properties to perform off-page SEO initiatives.
Many SEO firms use one of two strategies:
They will just provide one aspect of SEO (such as link-building).
They will conduct all of the research and develop all of the strategies, but they will be unable to properly implement any of them.
Modern SEO needs a comprehensive plan and skilled execution. Make sure the SEO firm you're considering can handle all three (technical, on-page, and off-page) and has a plan in place to balance them.
2- How do you know this will work for me?
SEO is not really a one-size-fits-all service, and your SEO provider ought to have some ideas about how your industry, company strategy, and goals necessitate a customized approach. Local SEO for a small business looking to attract clients from a couple of zip codes is significantly different from SEO for a large corporation with a worldwide market.
It's a benefit if you have industry experience, but it's not required. The ability of the SEO service to communicate how they would tweak the basic strategy to cater especially to your specialty is more crucial. Ascertain that the organization can identify particular areas where the overall strategy will differ.
3- What monthly deliverables can I expect if I retain your agency?
The frequency with which an SEO service updates you on progress is likely to be determined by the scope of your project. The majority of brands may anticipate monthly updates. Larger firms, as well as short-term and particular initiatives, may demand more regular reports on the work in progress, but keep in mind that tracking real progress week to week may be unproductive and misleading.
Search results fluctuate for a number of reasons, including Google testing new algorithm modifications, rivals changing their material dramatically, and so on. SEO is a long-term strategy, and organizations that just monitor short-term developments are prone to making premature decisions that harm their efforts.
4- How do you measure the success of your campaigns?
This is a little bit of a ruse. While SEO firms may come to the meeting with broad objectives in mind, their performance metrics should be based on your definition of success. No SEO business can guarantee first-page rankings, and those who can are most certainly employing black-hat tactics. These approaches may temporarily increase traffic, but they will eventually result in a penalty, as well as dramatically lower traffic and ranks.
Legitimate SEO experts will tailor their strategies to meet your objectives. If you want more visitors, they could focus on keyword optimization or content production. They may suggest improving your local company profiles on directories and review sites if you're seeking additional local visitors. The success metrics of an SEO agency should be directly related to your company's objectives, therefore look for firms that ask you to answer this question.
5- What tools do you use?
Knowing exactly what tools an SEO business employs isn't necessary, but being able to explain why they utilize those tools is essential. Legitimate SEO specialists will have a variety of tools at their disposal for doing audits and completing tasks, and they will have thoroughly evaluated each tool to determine which the best is. Consider the following inquiries:
What tools do you use for keyword research, and why do you utilize them?
How do you keep track of your rankings, and why?
Why do you utilize the crawler you do?
How do you keep track of backlinks, and why?
How do you undertake competitive analysis, and why do you do so?
Your SEO partner should be able to explain why they employ their chosen tools and the impact they may have when using them.
6- Can I see the results from some of your other clients?
In order to establish that the SEO business has a credible process for documenting their success toward your agreed goals, ask for a sample report generated for another customer. You've previously mentioned your precise objectives, so inquire about how they will tailor the status report to your specific objectives and KPIs. Remember, you must avoid companies who are unable to offer detailed information on how achievement will be assessed and reported.
7- What pricing model do you use?
Always keep in mind that SEO is not really a low-cost fix for your issues.
Some SEO specialists bill a high amount for their service. The sad reality is that in order to achieve good outcomes, you must invest in high-quality services. When you consider it, one of the main aims of SEO is to boost traffic and income for your company. As a result, it necessarily comes with a cost.
You should be extremely clear about how an SEO company's price works before engaging them. What are their rates for the work? Is it on a project-by-project, hourly, or monthly basis? When are you going to end up paying them? Will they offer a report detailing the work completed as well as the costs incurred?
You can also choose to pay them in advance.
8- How will I be involved in the process?
Legitimate SEO firms should answer with a lengthy list of inquiries and requirements. They'll need comprehensive information about your customers, market, goals, and KPIs to do their job well. They'll want to know whether you're utilizing any other digital marketing tools that will affect your content, such as inbound marketing. They'll require access to your Google Analytics data as well. Because effective SEO necessitates collaboration across many departments and corporate executives, agencies that seek minimal input from you are unlikely to produce an SEO strategy that will allow you to attain long-term success.
9- Who will I be in contact with, and how will you keep me updated?
The importance of communication is self-evident. If you engage a large SEO firm, inquire ahead of time if they will assign a single individual to answer questions. Communication will be simpler in the case of start-ups and smaller businesses since you will be speaking directly with the individual who performs your SEO job. Unlike large corporations, you will not be treated as just another customer.
Check out how frequently they will contact you with status updates, regardless of which provider you pick.
10- What happens if I choose to terminate our contract?
In most circumstances, you will retain ownership of any work you paid for after your deal ends or if you want to stop it early.  As a result, your contract should indicate that if you split ways, the SEO firm will not change the job they've done. Furthermore, inquire as to whether they impose any additional fees for cancelling the agreement before the specified date; if so, this must be included in the contract.
Conclusion
SEO is a difficult area to master. Since the launch of RankBrain, Google's machine learning technology, the search engine has already been constantly upgrading and improving. Effective SEO firms remain on top of major developments and alter their strategies and tactics accordingly. Furthermore, because the ultimate purpose of a search engine is to give quality results to consumers, successful SEOs should focus on user quality also rather than just ranking variables and link quantity.
You can screen out black-hat SEOs and select an agency that offers long-term success by answering relevant questions and reviewing the responses to identify the techniques and policies an SEO business follows.
Recommended Posts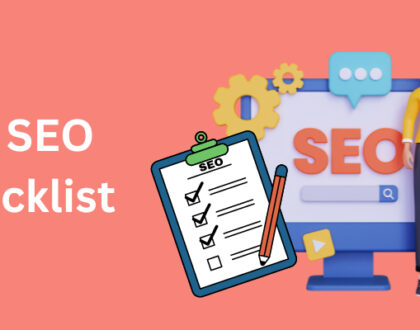 June 15, 2023