7 things every business owner must know about SEO
Today the internet is one of the massive sources of information for people, organizations, and companies. In order to reach out to people, an online presence is crucial. However, merely having a website does not work as you cannot seek the attention of the people unless it is ranked well. So, there is much more to having a website. You need to address the ranking factors and smartly combine it with your marketing campaign.
With more number of people browsing the same through their phones, tablets and other devices it has become a necessity to focus on responsive web design as well. Thus, you can clearly say that knowing your customers is more important followed by the ways used by them to reach you. Once you have identified the same, things can be pretty easy for you.
This is where SEO or search engine optimization can play a big role in your business.
As a small business owner, you might know something about SEO or what it does to any business. But, just a brief knowledge will not be enough as you need to go deep and understand the SEO trends. Being updated is something that can change everything for you and that is why you always have to keep learning and exploring to get the best out of SEO.
1. SEO is an investment
Many people are of the view that SEO needs a lot of money and can, therefore, prove to be an expensive affair but this is not true. By executing the right tactics you can definitely make the most of your investment and get the desired results. All you need to do is a tick to the basics, follow the guidelines of Google and go ahead with your SEO plan.
The returns on implementing search engine optimization are so high that once things are on track, you will surely be able to reap the fruits of success and see your business growing by leaps and bounds.
Apart from being the most effective marketing mantra, SEO turns to be a superb way for brand awareness as well. If you work on your web presence, your site is sure to reach the top pages of the search engines. This means that you will have more traffic which can be transformed into loyal customers. So, you can easily conclude that over a period of time – SEO starts delivering the expected results and proves to be a superb strategy for your business.
  2. SEO takes time
When people think about marketing, they expect fast and prompt results. This is not the case with SEO. You need to wait for your strategy to show the right results. The time can vary from weeks to even months depending on the kind of SEO plan or strategies that you have followed. If you are going for SEO, you need to have a lot of patience and just keep trying. In a few weeks or months, you will be able to see the outcomes of what you have done.
Along with following your SEO practices, you even need to monitor and keep track of what you are doing. This will help you to understand whether things are working or what kind of changes can be made to the existing plan to get the correct results. So do not be in a hurry to get the results quickly but just wait and watch. As it is rightly said that "patience is the key to success" and it truly holds correct in the field of SEO.
You need to be persistent and keep updating yourself continuously to ensure the right planning, better execution and the results you are looking forward to.
3. SEO is an asset for your business
SEO is a great asset for your business, as there are more chances of growth. You can get more and more clients by availing SEO services for your business. When thinking of business asset, only a few business owners name their website as an asset to their business. Your website should be an important part of the asset list, as more and more prospects are knowing about your company.   
If your business fails to create brand value, it may not sustain in the long run. SEO allows your website to rank high on search engine results and reach millions of audience. It will help your business grow by allowing potential customers to find your business. Your business needs SEO to completely dominate the market.
4. Stay unique and natural
Every business is different and therefore requires a unique approach. You cannot expect the same things to work for all the businesses. You need to frame an SEO plan that caters to the needs of your business. If such a thing is followed, you are sure to get the results which are useful for the business.
Quality is what matters the most in search engine optimization. A few quality links are better than poor and more number of backlinks. Going for such method will not only bring down your rakings but affect the overall reputation of your business too. That is why it is essential to focus on quality rather than the quantity. If things are done as planned, there is no doubt that the outcomes will be awesome.
Better your website, higher will be its ranking. Along with it, your content needs to be fresh and information oriented. The right usage of the keywords and other website aspects can really take your website up thereby boosting the traffic and giving you a chance to convert the traffic into leads. This is how you can achieve the purpose by formulating something different that makes your business stand out in the crowd.
5. Have a realistic expectation
Most of the people when they start with SEO tend to lose hops just in a few days. It is because they do not get the results and this is what upsets them. SEO will not give you instant outcomes but you will have to keep trying new things and then wait. It is a long process and time taking too. You cannot expect the results to show in a day or two but it might take weeks or months to finally bring your website into search. But once the website gets a ranking you can easily work more and increase the same. There is always a chance for improvements and betterment.
That is why you need to set the goals which are realistic so that you don't get disheartened when things do not work. You will have to stay calm and keep working on your strategies as it is the key to success. With time, your SEO efforts will surely show results and this is when you can convert the traffic into loyal customers that show interest in your services.
6. You can't cheat Google
Following the guidelines of Google is very necessary. No matter what kind of SEO tactics, techniques or methods you wish to follow you will have to adhere to all the updates introduced by Google. If you do not follow the same there are high chances that you might be penalized or your website can be removed from the search results too. That is why you need to be a bit careful regarding the same and make sure you are constantly updating yourself about the new updates or what's new taking place.
Newer approaches not only have far-reaching effects but show better outcomes as well. If any person tries to cheat Google, the consequences can be really bad and you will surely not want this to happen. So a better way out is to rely on Google's guidelines as it is the only way through which you can build your business web presence and bring it into search. Being smart does not mean to cheat and follow the wrong approaches. Just stay simple, natural and you will be able to meet all your targets.
7. Mobile SEO
In the present time, your website not only needs to be SEO friendly but mobile friendly too. This means that your website needs to be designed for mobile devices and other gadgets too so that it opens quickly and offers a seamless experience to the users. Today most of the browsing is done through phones, tablets, and other gadgets. This means that if you want to reach your target audience, you will have to ensure a mobile-friendly website. Such websites load faster and offer a hassle-free experience which really connects the visitors to your business.
Before you launch your website, it becomes mandatory to check for its responsiveness and try fixing all the bugs on time. So one the site is launched it will easily come into search as Google loves mobile friendly website which is well-designed and has the right SEO aspects in it. You cannot keep away from mobile SEO as it has become the need of the hour and the backbone of your site too. This is the reason that you have to keep in mind this aspect and see what wonders you can see with your mobile friendly website. In this way, you will be able to grab the benefits of an optimized and mobile-friendly website that drives more sales.
So these are the 7 things you need to watch out. As a small business owner, you need to keep in mind all the above aspects and implement the SEO accordingly. A planned approach is what can make a difference in how SEO changes your business. No matter how limited the resources may be but you can fully utilize the same and get closer to the targets. It is all about the approach on how you get started with. Once you are familiar with how to go about, things will be easy and you will be able to match the targets and see your business moving in the right direction.
Recommended Posts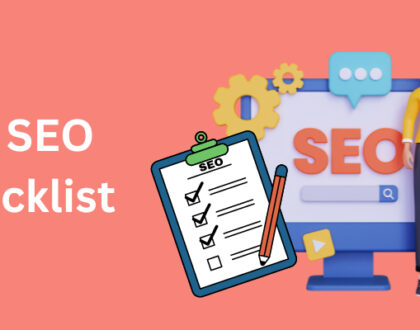 June 15, 2023