Driving Organic Traffic to Your Website: Essential SEO Practices
If you're reading my article, chances are, you already know the massive impact that organic traffic can have on your website's success. But you might be wondering, "How can I drive more of this traffic to my site?" The answer lies in effective SEO practices to drive organic traffic.
With an experience on SEO over a decade, I can say that this powerful marketing method is an evergreen technique. It will continue to benefit businesses even after AI comes to SEO in the future.
And in this article, I'll explain how you can drive organic traffic to your website by following the right SEO practices. But before we dive into those, let's understand what organic traffic is.
Understanding Organic Traffic
Organic traffic refers to visitors coming to your website through ("organic") search results. These visitors are highly valuable because they found your website while looking for something specific.
Imagine running a bakery and having people walk in because they smelled your fresh bread from the street. That's organic traffic for you!
Importance of SEO in Driving Organic Traffic
SEO, or Search Engine Optimization, is the key to driving organic traffic to your website.
The better your pages' visibility in search results, the more attention you get. Hence, it attracts prospective and existing customers to your business. However, driving traffic is not an easy task. It requires a complete SEO checklist to optimize your website for better results.
7 Most Essential SEO Practices
Keyword Research: The Foundation of SEO
Keyword research can boost your organic traffic by finding and analyzing search queries that people enter into search engines. You can secure a good position in SERPs. Besides, you can target a specific audience by using that data for a specific purpose for SEO.
Why is this important? Because knowing what keywords your audience is using to search for products or services is always helpful. It can help you tailor your content, making it more likely to appear in search results.
For example, if you own a dog grooming service in New York, you'd want to know if more people are searching for "dog grooming in New York" or "New York dog groomers". Knowing the exact phrases people are using can help you structure your content around them.
On-Page SEO: Optimizing Your Content
On-Page SEO involves optimizing your content and the HTML source code of your pages. This includes using your selected keywords strategically in your content without overdoing it.
A few key places to use your keyword include:
The title of your page
The first 100 words of your content
At least one subheading
In the alt text of images
Meta description
Moreover, it's essential to use synonyms and related keywords to avoid sounding repetitive and show Google that your content is genuinely relevant.
Off-Page SEO: Building Quality Backlinks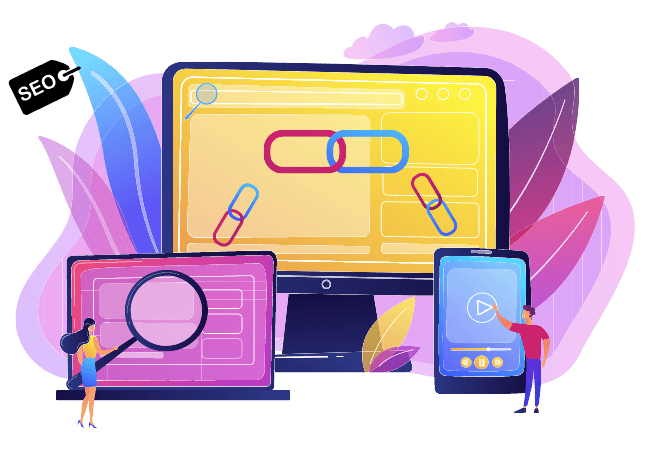 Off-Page SEO increases your website's authority by getting quality backlinks from other websites. It's about reputation and relevance. You might think of this as "digital word-of-mouth".
So you can consider it like this; a backlink is like a vote of confidence from another site. And it tells search engines that your site has good content.
In fact, Google's algorithms are complex, but one element that's well-known is the importance of backlinks. The more sites that link to yours (especially reputable ones), the higher your site will likely rank in search results.
Technical SEO: Ensuring a Smooth User Experience
Technical SEO refers to the non-content elements of your website. It includes various practices to improve a site's user experience and backend. Technical SEO improves a site's user experience (which is good for SEO) and provides a good user experience. As a result, it helps search engines see that the site is high quality.
A good user experience is also important for readers and can affect overall traffic and engagement. If your site loads quickly, is secure and has no broken links or pages, it's more likely to have a good user experience.
Mobile Optimization: The Importance of Mobile-friendliness
Mobile optimization or mobile SEO refers to optimizing your web pages and content for mobile devices. It cures better visibility in search engine results pages from mobile searches.
The importance of mobile SEO has grown with the increase in mobile browsing. More people are using their smartphones to search for information, products, and services. If your site isn't mobile-friendly, you miss out on significant potential traffic.
Content Is King: Creating Quality Content That Engages
At the end of the day, even the most optimized site won't rank if the content lacks quality. Quality content is informative, engaging and provides value to the reader. It should be well-written, with correct grammar and spelling. Additionally, it should be interesting or useful to your target audience.
Also, ensure your content is well-optimized for voice search queries by following the right strategies for voice search SEO. This will help you gain more traffic from mobile devices.
Remember, in SEO; you're not just competing with similar businesses regarding online content. You're competing with everything on the internet. How do you stand out? By creating unique, valuable content that readers can't get anywhere else.
Update Old Content: Keeping Your Website Fresh
In the realm of SEO, creating new content and revisiting and updating your old content is essential. This practice keeps your website fresh and relevant.
Besides, search engines like Google love updated content. It can often be easier to improve and expand an existing post than to create a new one from scratch.
Updating your content with new information, keywords, and relevant links gives it a new lease of life. As a result, it enhances visibility in search results and thus drives more organic traffic to your site.
Conclusion
Driving organic traffic to a website is not an overnight process. It takes time, patience, and, most importantly, consistency. SEO is a constantly evolving practice. Therefore, you must stay up-to-date with the latest SEO practices to drive organic traffic increasing conversions & sales.
Remember, every step taken toward improving your SEO is a step toward success. Start today, and soon, you'll see the fruits of your labor: increased organic traffic, more leads, and higher sales.
FAQ
What are the quickest ways to drive SEO traffic to a new website?
– The quickest ways to drive SEO traffic to a new website include optimizing your content with relevant keywords, building quality backlinks, and promoting your site through social media and online communities. However, SEO takes time to see significant results, so patience and consistency are key.
How much traffic can I drive through SEO?
– The amount of traffic you can drive through SEO depends on various factors such as competition, keyword targeting, content quality, and website authority. While there's no exact number, effective SEO practices can significantly increase your organic traffic.
Does fake traffic help SEO?
– No, fake traffic does not help SEO. Search engines like Google are smart enough to detect fake or irrelevant traffic. It's crucial to focus on attracting genuine organic traffic through legitimate SEO practices, as search engines prioritize quality and relevant content when ranking websites.
What is an SEO checklist?
– An SEO checklist is a comprehensive list of tasks and best practices to optimize a website for search engines. It includes key elements such as keyword research, on-page optimization, technical SEO, mobile optimization, content creation, and link building. Following an SEO checklist ensures you cover all the necessary aspects to improve your website's visibility and organic traffic.
Recommended Posts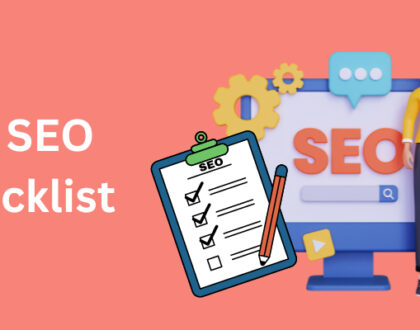 June 15, 2023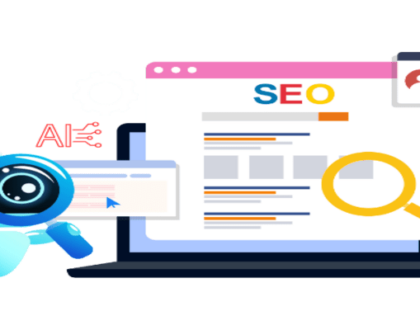 June 5, 2023