How to Push Your Organic Traffic Through The Roof With Proper Keyword Research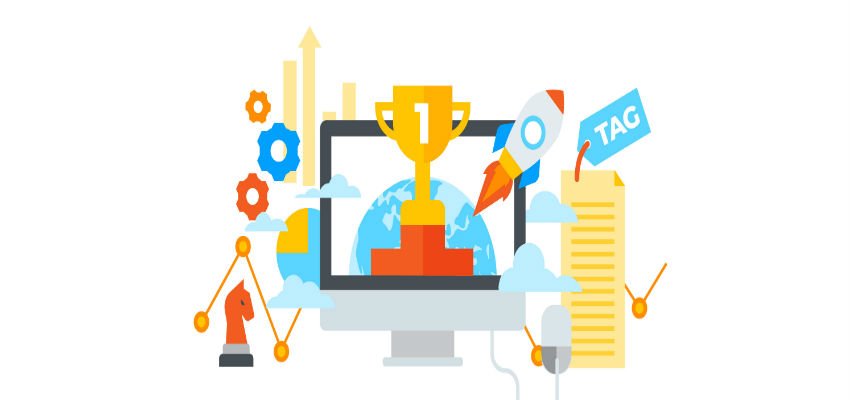 Would you like to attract targeted visitors to your website? Visitors who are looking to pay for your product or service?
Of course! I mean who wouldn't? But it's easier said than done. As a matter of fact, you have to show up for the keyword your potential customers are using.
Or else, you end up attracting no one to your website. Having said that, the next question is: how do you know which keywords your potential customers are using?
The simple answer: keyword research. This is a word you've probably heard many times. Doing it the right way though is another ball game entirely.
It's even possible you're doing keyword research already. If you're not getting your desired results, then it could be because you need to integrate some strategies into your keyword research.
In this post, I'll show you 5 tips you can integrate into your keyword research.
1. Create a buyer persona
Who is your ideal website visitor? Who is your ideal customer? No matter what channel of marketing you use, these are the people you want to attract.
A buyer persona is a fictional document that gives the details of your ideal customer. Some information your buyer persona should contain are:
Name

Age

Gender

Location

Job

Income

Family status

Number of children

Working hours

Likes

Dislikes

Hobbies

Future aspirations

Work challenges

Home challenges
You can have even more details than these. Your buyer persona should be as detailed as possible. This way, you can understand your ideal customers' needs deeply. According to statistics, buyer personas can make your website 2 to 5 times more effective for your targeted users.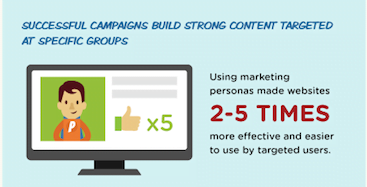 For every message you produce on your website, you're thinking of this person. Of course, there will be visitors who don't understand your content.
You don't need to worry about this as your target visitors will relate better with your content and convert as it's meant for them. The fact is you can't produce content on your website for everybody. So why don't you focus on the people that matter for your business?
With a detailed buyer persona, you can predict what your ideal customer is likely to search for. This is because you understand their challenges. Of course, you can have more than a single buyer persona for your business website if you have more than a single ideal buyer.
For instance, if you sell both men and women clothes, you'll have to target different people in each category. Below is an example of a buyer persona template from the Content Marketing Institute that you can use: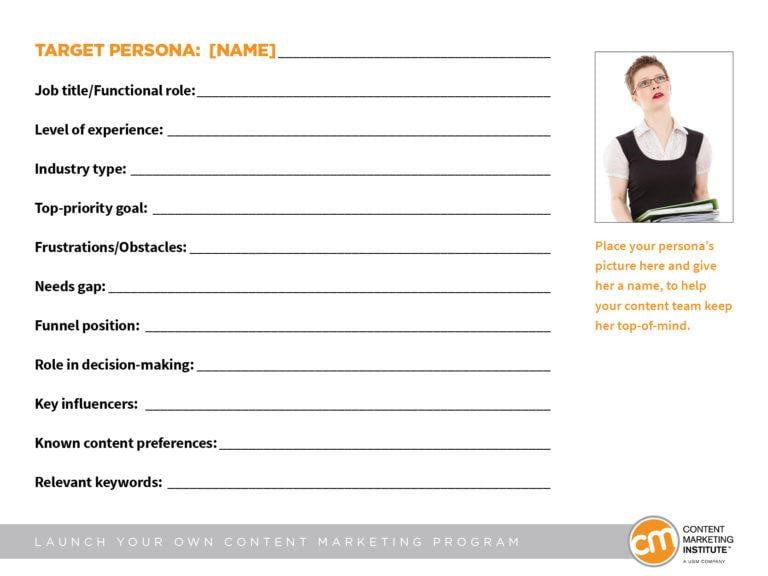 2. Use keyword research tools
It's easy to think of a search term your ideal customer is likely to use. Sometimes you may be right. But it's a bad practice to base your business decisions purely on guesswork. Because you end up targeting keywords your ideal visitors aren't using.
What keyword research tools help you to do is validate your predicted keywords. You can also compile a list of similar keywords that your potential visitors are likely to search for. In some cases, you can find better keywords to target after keyword research.
There are enough keyword research tools to meet your needs today. Some popular ones are SEMrush, Ahrefs, KeywordTool.io, CognitiveSEO, Ubersuggest, etc. The good news is that you can find free, less capable versions of these tools. For instance, KeywordTool.io has a free version while Ubersuggest is free.
KeywordTool.io helps you to find similar keywords to your target keyword. The tool pulls these results from Google autocomplete.
To use this tool, go to the website and enter your keyword and country. Click on "Search."
This will provide similar keywords that users have put into the search box in the past. You can also get more suggestions and other details like search volume and trends with the paid version.
Ubersuggest is a free tool to use. To use it for keyword research, go to the website. Enter your keyword, select the country, and click on "Search."
This will give you details about your keyword like search volume, SEO difficulty, paid difficulty, and cost per click (CPC). You can also find similar keywords with the keyword ideas tool.
Another information you can find is the websites currently ranking for your target keyword. With the SERP report, you can see the competition you're up against to rank for that keyword.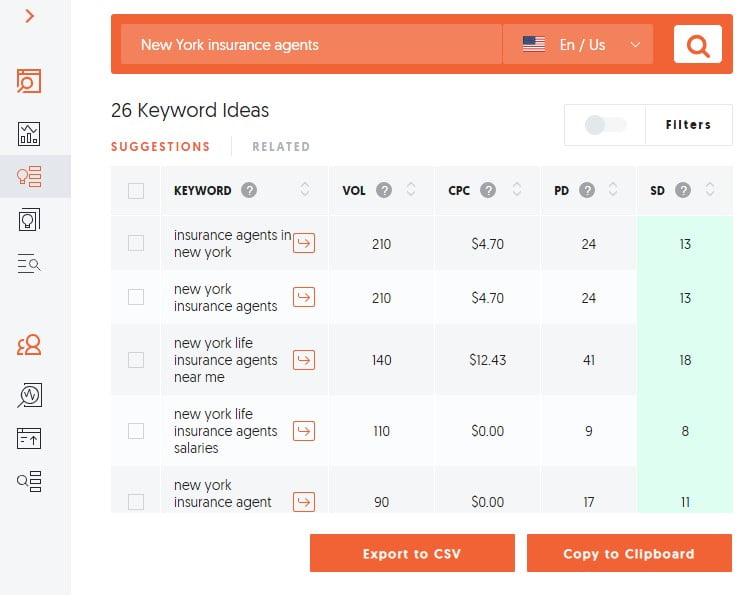 After using keyword research tools, you should have a list of 10 to 15 keywords. These are keywords to target on your various website pages.
3. Consider user intent
User intent is simply the aim of a user for searching a term. If someone searches for "winter coats," why are they doing so? What if they search for "buy winter coats Chicago"?
To target a keyword for your website, you need to consider what that keyword means for the searcher. What solution are they looking for when they search that term? Is it the same as the solution you're offering?
Generally, there are 4 types of keywords based on user intent during a search. These are:
Navigational keywords
Informational keywords
Commercial keywords
Transactional keywords
If you're targeting a keyword, it must possess the user intent you want. The user intent will usually depend on the specific page you want to rank higher. For instance, a blog post should probably attract keywords with informational intent. These are people looking for information on your blog posts.
However, a sales page should target keywords with transactional intent. Let's say you run an ecommerce store that serves people in Chicago and you sell winter coats.
In this case, "buy winter coats Chicago" is a keyword that shows a transactional intent from the searcher. See results below the ads for the search term:
By finding informational keywords that show the right user intent, Darren DeMatas boosted organic traffic to an ecommerce website by 1780%.
4. Search volume
This is the number of times people search for a particular keyword in a month. There's no benefit in ranking for a keyword that nobody is searching for.
This is one of the most important information that a keyword research tool will show you. If people are not searching for the keyword you have in mind, then you should find a similar keyword that people are searching for.
5. Use Long-tail keywords
It's vital to target keywords with a healthy search volume. But some keywords with very high search volumes are almost impossible to rank for. Because you're competing with authoritative websites.
These are usually broad keywords. For example, "shoes" will have a higher search volume than "buy winter shoes New York." What you'll observe here is that you can easily judge the searcher intent for the longer keyword.
These longer keywords are called long-tail keywords. These are keywords that contain more than 3 words. It's common for them to have lower search volumes but are more effective for conversions.
Another trait of long-tail keywords is that they account for a large portion of searches. According to Casie Gillette, 50% of search queries are 4 words or longer.
For someone searching a term like "shoes," it's difficult to know why they're searching. Do they want to buy a shoe? Are they looking for more information about shoes?
Even though long-tail keywords have lower search volumes, you're more likely to understand what the searcher wants. Consequently, you can provide this solution and turn them to customers.
It's definitely worth it to consider adding more long-tail keywords to your target keywords. With the use of long-tail keywords, Neil Patel was able to increase the search engine traffic to Quick Sprout by 173,336 visitors a month.
Conclusion
Ranking for the right keywords could be the difference between achieving your sales target and missing it. And there's no point showing up on search engines if you can't bring searchers to your website.
For any successful search engine optimization effort, it's important to carry out keyword research to attract the right visitors to your website.
Author Bio: 
Olumide Samuel is a freelance writer. He helps businesses and digital marketing agencies create content that delivers more sales and visibility. Visit his Copywriters Now blog to check out more of his work.
Recommended Posts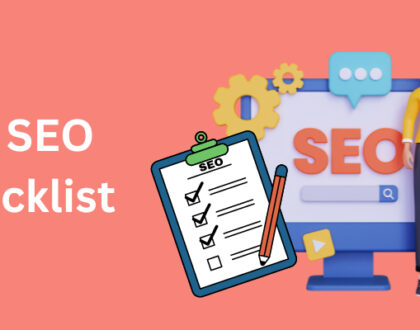 June 15, 2023