5 Simple SEO Strategies to Optimize for Voice Search
"Hey Siri, show me the nearest restaurant". I bet this is what most of you are doing nowadays right? Voice searching for information on the internet using voice assistant like Siri or Google now.
No doubt, this trend is growing rapidly. According to the stats, by 2020, almost half of the searches on the internet will be done using voice search. Keeping this in mind, all the major search engines like Google and Bing are going to support more and more of the voice search results.
This will definitely affect your brand and business awareness. If your site is not optimized for voice search, you will miss out the majority of traffic in the near future.
Let's have a recap on the present situation.
Present scenario of voice search
– The development of speech recognition technology is growing rapidly. The technology does not only make our lives easier but also pave a new way for how humans interact with a computer.
– With lots of investment into AI and natural language processing, voice assistants are getting better and better at understanding our human natural language.
– The concept of smart homes is not just a dream anymore but a reality. With the integration of voice assistants through devices like Google home and Amazon Echo speaker, the majority of interaction in the near future of us and computer will be through voices.
The difference between traditional and voice search
When people perform voice search on the internet, they use slightly different terms and methods.
This is the reason why optimizing your site for voice search is a must as it follows a little different strategy.
There are four fundamentals which come into play related to voice search.
1. Search phrase length
The phrase length on voice search is much more greater than a traditional search. For example: If you are searching for new shoes in 2019, the traditional search phrase would be something like "new shoes in 2019".
However, when you perform a search using your voice, it could be something like "what are new shoes trending in 2019?"- Much longer phrase.
2. Mostly are questions
This is definitely what you can notice. Whenever we stuck with some question, it's always easier to ask out for an answer rather than typing it on Google right?
So the results served here will mostly be the questions-based results.
3. Specific intent based
Because voice search works the same way as how humans interact with each other, specificity will be the key point here.
Instead of typing out a broader thing, a specific intent search phrase will be asked.
4. Local impact is huge
Voice search related to local based queries will likely be 3 more times greater than typing.
5 strategies to optimize SEO for voice search
1. Special keywords research
As mentioned above, there are differences between searched terms in voice search and traditional search.
When doing keywords research for this type of SEO, make sure you focus on questions-based and specific intent keywords or phrases.
For example: If you want to rank for a buying intent keyword, add the word like "best", 'cheap" to the keyphrase.
Also when doing the researching process, have some related words in the keyphrase as well. This will help the technology in understanding more about the intent.
Tools to do keywords research for voice search
A. Google autocomplete
You can easily find out what people are asking questions related to the keyword you want to rank for by typing your keyword + intent. You will get a bunch of suggested result.
Another cool feature is "People also ask" section which gives you related questions.
B. Use AnswerThePublic.com
AnswerThePublic.com is a great source to mine and collect all the questions people asked on Google related to your keywords. This help in exploring some questions which you might not be able to find using Google autocomplete.
Here's an example of how to use AnswerThePublic.com ("coffee"):
You can also view the questions in the form of a data list:
C. Look out for questions on forums and Q&A platforms
Well, this is quite obvious, right? Forums and Q&A platform like Quora can prove to be a mine gold for doing intent and questions-based keywords research.
Not only you will find potential queries, but also some phrases which are natural human language. That's what I am going to talk about next.
2. Write natural language contents
The best way to serve the voice search results is to try to match how people use it. This can be done by writing natural language contents which match how we communicate.
Now, the technique for writing and structuring of contents for voice search is a little different from the traditional way of writing.
How to write contents for voice search
– Start with the main heading which is either questions or specific intent based
– When writing, subdivide your contents into multiple natural language headings, which could match potentially asked questions.
– Under each subheading, answers the questions by keeping in mind the word length. You would want to test this out but the optimal length is 30 words.
– Keep in mind that the number of words should still be greater than 2000 for a better ranking.
The purpose of subdividing your contents into several natural language headings is because not whole of your content will be served to the users. Normally, the answers or searched results by voice search has an average of 29 words
So it's like pulling certain pieces out of your main content for voice search while maintaining good ranking as we write longer content.
3. Page speed and mobile friendliness
This obviously makes sense because voice searches will be performed on smaller devices like mobile or smart speakers for example.
When it comes to mobile friendliness, what goes hand in hand is how fast your page loads. So you should make sure that your site or page is lightweight enough.
Think about it, the reason why people are using voice search will mostly be because they are in a hurry.
If the result doesn't serve the users fast enough, this will create a bad experience.  So in the technical aspect, this is considered as a high priority.
How to determine page speed and mobile friendliness
To check whether your site is mobile friendliness or not, you can simply type in Google "Google mobile friendly test", which is a free Google tool. Enter your site URL and click "test".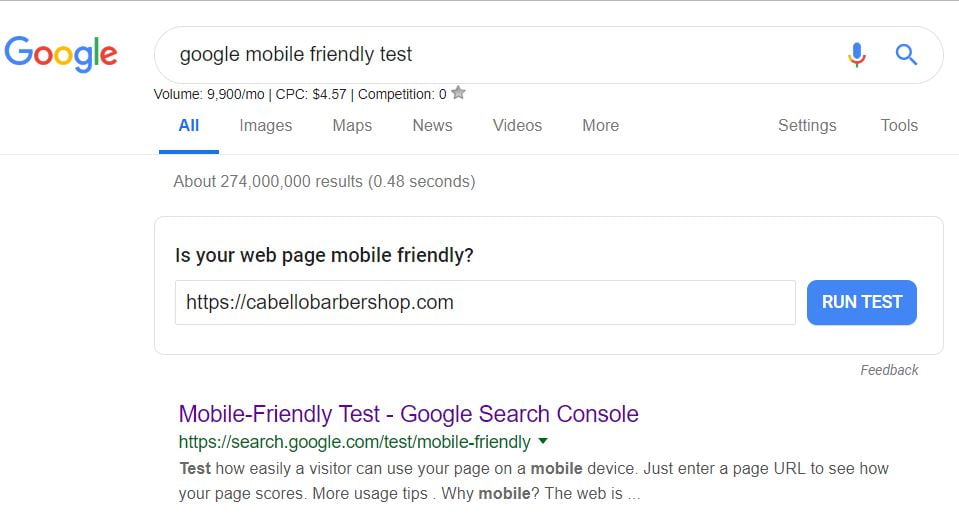 To check for page speed, you can either use Google PageSpeed tool or GTmetrix. Both of these tools are excellent in determining the load speed, page size and request made to the server. They also give an insight of the issues related to the speed of your site.
For me, personally, I love Gtmetrix because it's kind of give a more practical value of speed analysis. Google PageSpeed tool is quite strict. But you would want to use both to get maximum results.
Google PageSpeed tool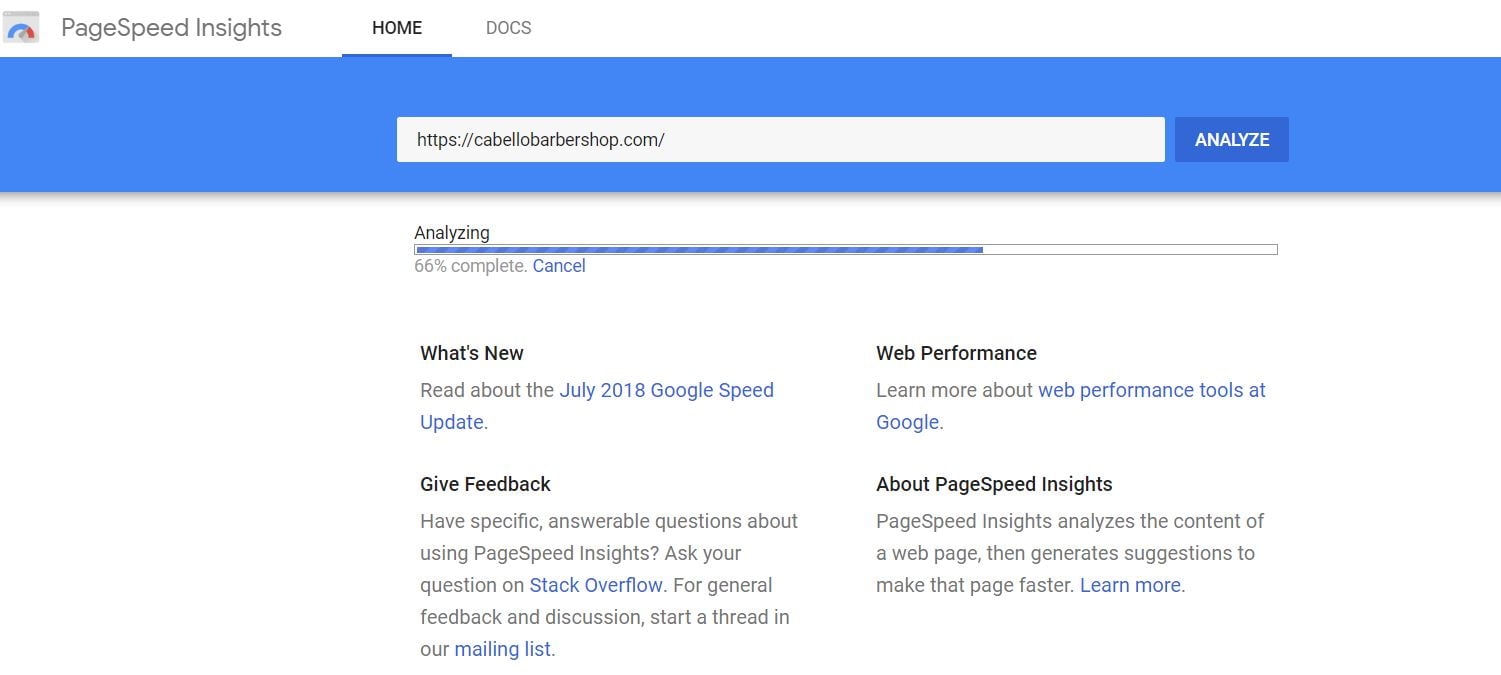 GTmetrix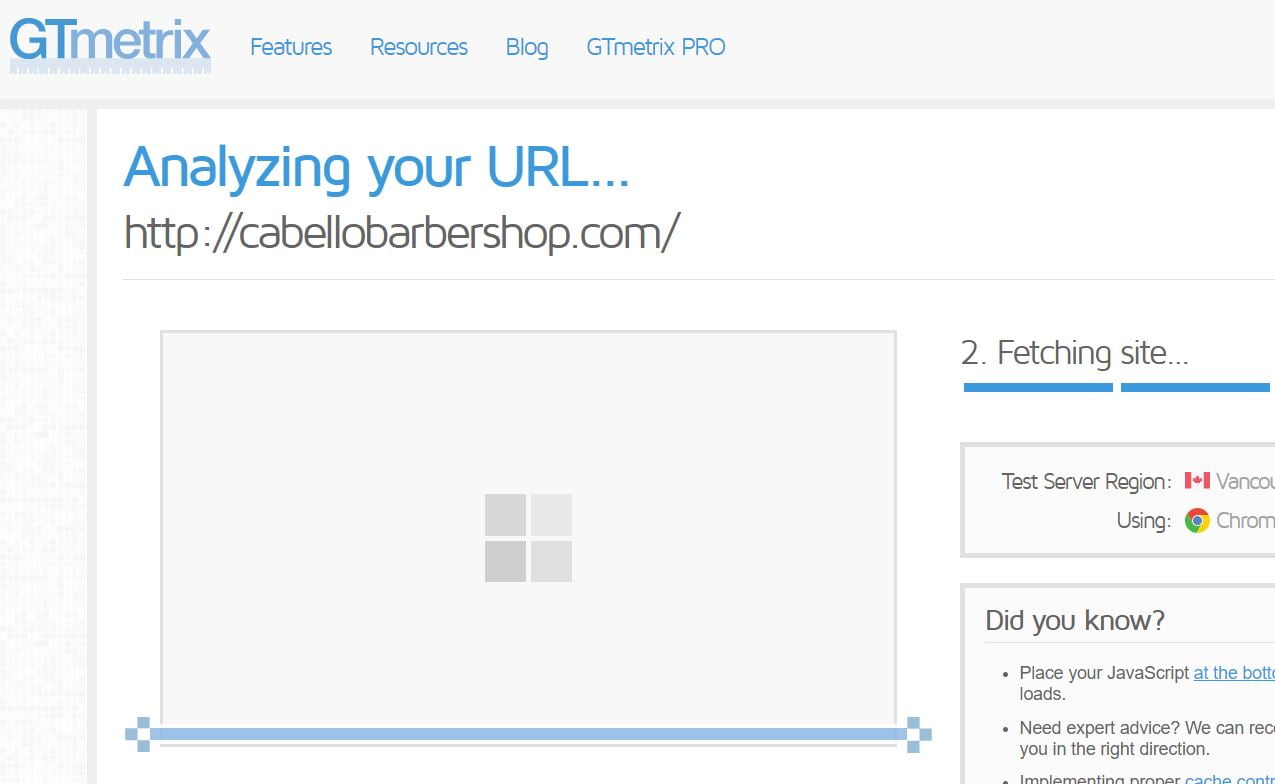 4. Optimized for featured snippets
According to Backlinko's study, 40.7% of voice search results came from featured snippets.
What are featured snippets?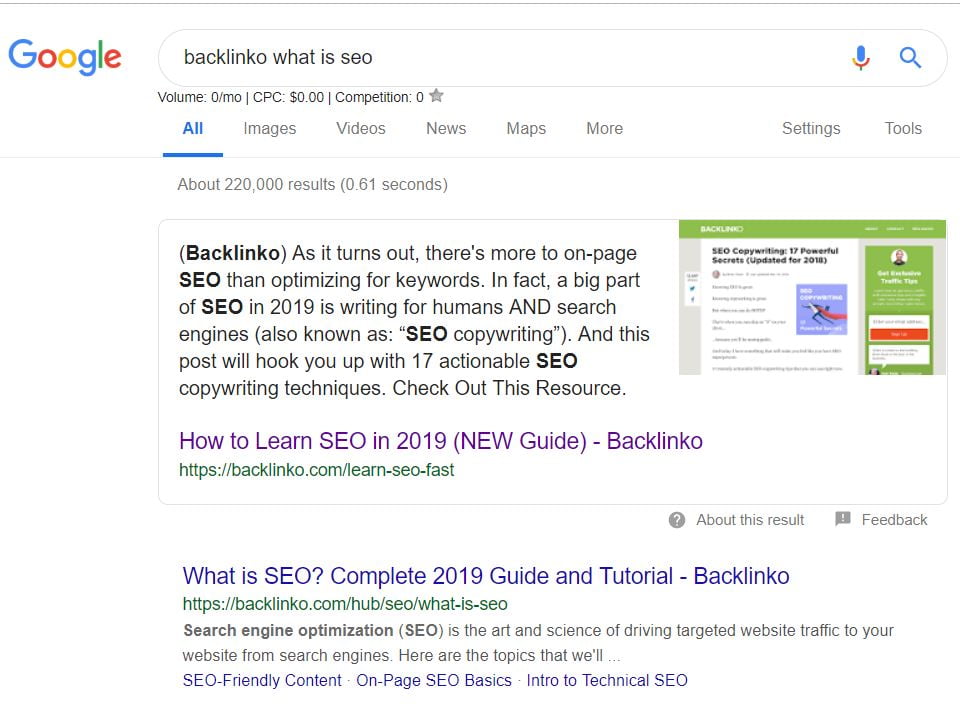 Featured snippets are special "box-typed" searched results which are only given to page which contains specific information to searched queries. These are the results ranking on position 0 or top position in Google search.
Generally, featured snippets are questions-based results, which correlate to what I mentioned above, that voice search will mostly be questions-based. So, it's quite obvious if the majority of voice search results will come from featured snippets.
How to leverage featured snippets
– Make sure you write great contents and use all kind of SEO techniques to rank in top 3 positions for a particular keyword.
– Focus on long tail keywords – questions and intent-based phrase.
– Implement Schema structured markup on your site.
A Schema structured markup was founded at schema.org. It is a form of microdata. Once added to a webpage, creates an enhanced description or rich snippets which appears in search results.
If you are using WordPress, there are a bunch of free plugins which can automatically generate Schema code for your site. One of my favorites is the Schema plugin by Hesham, which covers every essential feature required to get your Schema set up. To learn more about Schema markup, check out this article here.
5. Optimize for local search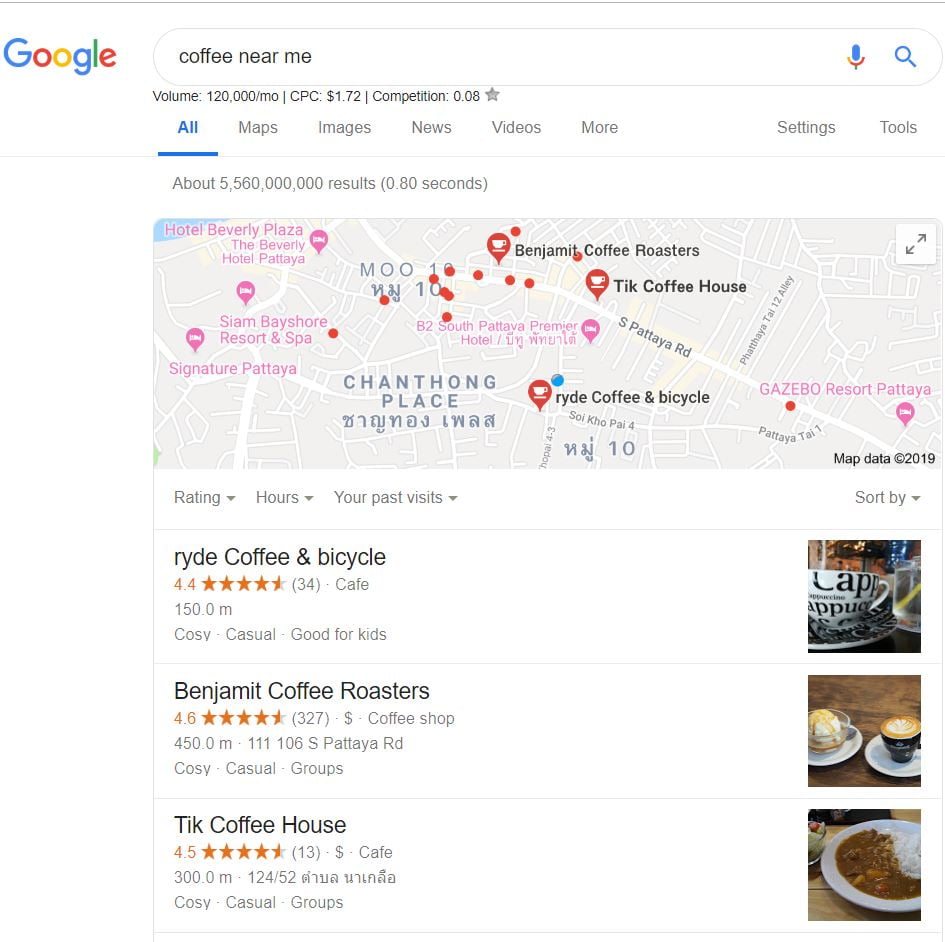 The possibilities of using voice search to find local results are exciting. As you can observe, the majority of voice searches today are related to local.
This is probably because as I mentioned earlier, people prefer to use voice search when they are in a hurry. And finding some local businesses' information like location or opening-closing time is what they would normally do.
The good news is, if you follow correct local SEO strategies, you are already optimizing your site for local search.
The most important thing here is Google My Business(GMB). This a free tool offered by Google to list your business in your locality.
And how GMB display your local search result is in the form of rich snippets, in the top most position – Which reflects my above strategies for voice search optimization.
That's all for the top 5 essential strategies for optimizing SEO for voice search. However, one important question remains.
How should I leverage my existing site for voice search?
So you have gone through the strategies listed above, but you might be wondering how can you apply these techniques to your existing site, which are optimized for the traditional way of search right?
Well, don't worry. The old traditional techniques of SEO still apply. Whether it's the site's authority, building backlinks, etc. Those are essentials to help you rank on the first page of Google.
Don't forget, 40.7% of the voice search results are featured snippets – which means you should rank your "traditional site" in the top 3 spots first.
And if you observe carefully, the strategies listed are just additionals to other SEO strategies. In terms of contents, you can always go back and edit your existing one, or create new contents and structure entirely for voice search.
If you are running a local business, the chances are, you have already applied all the essential local SEO strategies, which are voice search ready. So nothing to worry.
So is your site ready for voice search? Have you started optimizing for it? Let me know in the comment section.
Author Bio: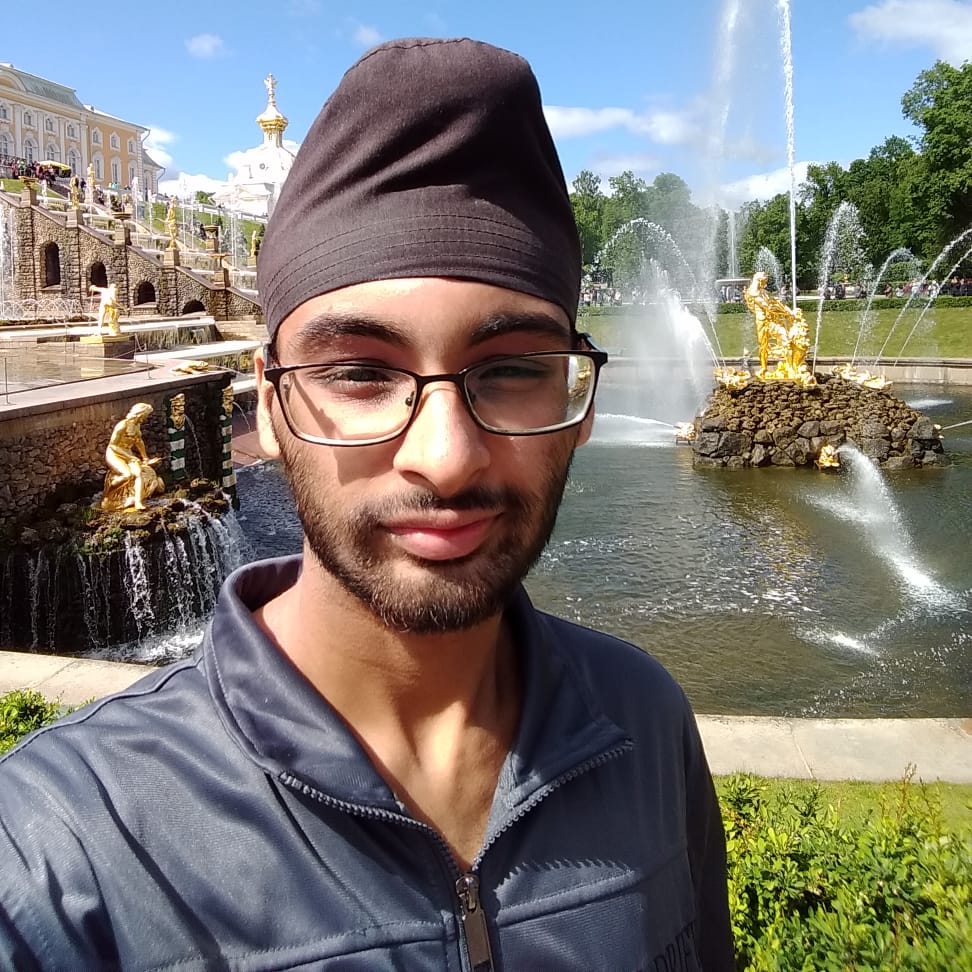 Jackie Owen is just an ordinary guy who is passionate about web development and digital marketing who believes in giving values to people.
Recommended Posts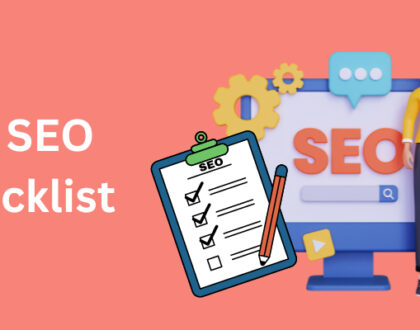 June 15, 2023