19 Surefire SEO Tips For Google Ranking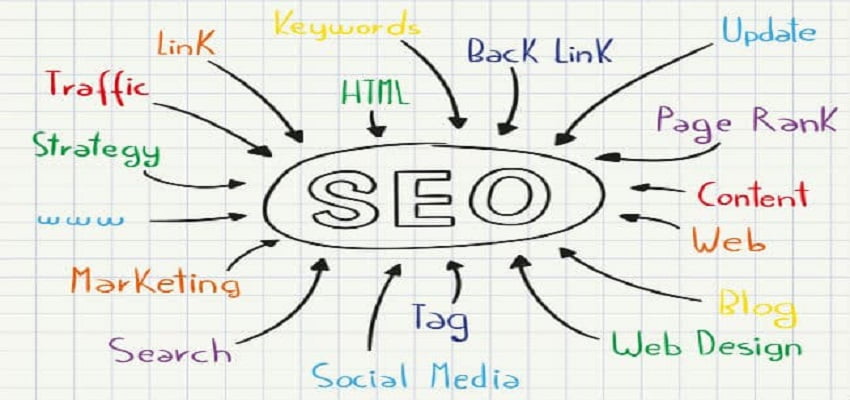 When I first started working as a freelance SEO consultant, there were many search engines around. Today, we are left with only a few big search engines, out of which Google and Bing are highly popular. Google is standing ahead of the other search engines by providing more and more visitors to a website. But, how does Google rank websites? The answer is simple – Search Engine Optimization (SEO). Despite of having a stunning website and portfolio, you may not go far – if your website lacks SEO. SEO is the process of driving huge traffic to your website by considering algorithmic and organic search results in search engines. It is really important to know how to improve SEO. There are a number of factors that help your website rank high in search engine results. In fact, these factors are the secrets, which I learnt while working on SEO projects. How to rank high on search engine results is a million dollar question every SEO Expert has thought of. I have shared some advanced tips that help you rank higher on Google. Before you go through the below SEO tips, I would like to know if you are using the best SEO tools that optimize the search results or not. Here is the list of top SEO tools that you can't live without to help you out in finding the right SEO tools.
Access Site's Search Ranking
Before you work on improving the search ranking of your website/blog, you should first know the current position of your website/blog on Google search results. No doubt, pages that get a high click-through rate get a boost in ranking. There are several tools and resources that can provide this information. Tip – To check the keyword ranking of your website, you can use https://serps.com/tools/rank-checker/.
Track the Metrics
After accessing your site's search ranking, the next thing to do is look for areas that need improvement. The most common metrics to access are – organic traffic, traffic conversions, keyword ranking, etc. You can set up an SEO dashboard to track these metrics at any time. Tip – Use Google Analytics to track and generate reports on your website's traffic. Become a better use of this powerful tool by staying up-to-date with Google Analytics.
URL Structure
The URL is the first thing, which Google looks. To make the URL easy for spiders to search, you should keep the URLs short and relevant to the page topic. By doing this way, you can be ensured that the site pages are properly categorized. Tip – Have a URL that is related to the content and keywords. Having target keyword in your URL will give your website a boost.
Page Title
The title tag is one of the essential factors used by search engines to list your web page on search results.  These tags tell users and search spiders what your web page is about. Google loves title tags with 50-60 characters, and hence it is important to keep the description short with relevant keywords. Tip – Having target keyword in the title tag is a good signal for Google and will help your rankings.
Optimize images
Google spiders cannot read the images directly and that's why each image in the webpage should have descriptive words that describe the image. These are known as alternative text descriptions or alt tags that allow the search engines to trace the web page using the keywords found in the image. This increases the chances of your web page being found by search engines and listed on search results. Tip – Avoid using lot of images, videos or flash content on your website. Make the graphics search friendly by giving <ALT> attributes.
Keywords
Now, I am going to tell you about the most important factor for search engine ranking. 'Keyword' is one of the popular terms in SEO and is very important for search engine ranking. Keywords are important connections that act as a bridge between you, search engines and the users. The placement of keywords in the content is perhaps the most important tactic in SEO. However, be sure not to stuff the content with keywords, as Google spiders are programmed in such a way that they ignore keyword stuffing and flag your page as spam. Tip – Use Google Keyword Planner tool to find the most valuable keywords.
Unique and original content
Search engines like Google are always on search for unique content that is beneficial for the reader. Over the last few years, I have seen a great rise in content creation. More than, 70% of people across the globe use search engines to find information, and that is the reason why Google is giving high value to unique and informative content. Tip – Google loves websites that are updated with fresh content regularly. Add a blog section to your website with content on each page of at least 2,000 words to attract readers and search engines.
Off-Page Link Building
Off-Page Link building strategies contribute nearly 80% in any SEO campaign. Backlinks are very important, as they basically act like votes and tell search engines that there are many websites that utilize your page information. Some people use paid backlinks to trap search engines. But, you should know that search engines are much smarter and can flag your web page as 'Spam'. Therefore, use genuine backlinks only. Tip – The more websites link to the webpage, higher is the rank of your web page.
Site Maps
Google allow you to submit sitemap of your website to help them index your website completely. It is a good idea to learn how to submit Google Sitemaps, before you do it. Set Up a sitemap submission schedule, so that Google is updated about any new information on your website. Tip – Submit your sitemap to Google Search Console for better identification & categorization of your website.
Mobile responsive
The usage of mobile devices is increasing significantly these days. As a result of which more than 40% of organic traffic is coming from handheld devices. As a result of this, websites with mobile responsive interface will rank high in Google search results.   The better is the user experience on your web page; the higher is your rank on Google search results. Tip – Always select mobile friendly layouts for better user experience.
Get external links
External links are the links from other websites. Google depends highly on these links, as they determine how good your post is. You can talk about your skills throughout the day. But, people will realize your skills only when other people talk about you. External links does the same job. It is important to link anything that is relevant to your site. Tip – Reach out other website owners to ask for links, and do some incredible link building.
Social Networking
Social Networking sites such as Facebook, Twitter, Instagram and LinkedIn can be good way to promote your website. However, there is no clear data on how it affects the rank of your website. However, you will find a great deal of traffic coming from social networks, which will eventually increase the PageRank. Getting links from a page with huge social shares is noteworthy. Tip – If you want to rank high in Google search results, try promoting your website through Google+.
Reduce Site Loading Time
The speed of your website affects the organic search results. There are some great resources that help you analyze the speed of your website. You might not be able to fix everything, but can fix a few things to make your site better. Faster sites will enhance user experience and help you rank high. Tip – Google's PageSpeed Insights will analyze your website and tell you why your website is falling behind.
Block Access to Unwanted Pages
There might a few pages such as admin pages, back-end folders that are not indexed in Google. There is no benefit of allowing search engine bots crawl across these pages. To stop bots from crawling across such pages, you can simply edit the text in robots.txt. Tip – To make the most of each visit from Google spiders, use the Meta tag "noindex" to keep the pages out of index.
Guest Posting
Guest Posting is gaining a huge popularity these days. You can use guest posts on authoritative sites to highlight relevant posts to boost your website/blog ranking on search engine results. It is an effective strategy for driving huge traffic to your website and rank high on search engine results. Tip – You can easily increase your authority, by posting blogs relevant to your website on good authority site such as Search Engine Journal on same niche as yours. However, you will be penalized for spammy guest posting. So, Be Careful!
Use Ping Services
Using ping services is a great way to let the bots know whenever the content in your website is updated. You can add manual ping services to ping many search engine bots. Google will look for significant updates in terms of content, than just changing the date on the web page. Tip – Use ping services offered by Pingomatic to show the presence of your website and return fresh updates.
Fix broken links
To make your website more search engine friendly, you can use broken link checker plugin to identify broken links and fix them well. You can even use Google webmaster tools to find broken links and pages that link to it. According to Google's rater guidelines, too many broken links are sign of poor quality website, and you should fix them immediately and point them to right URL. Tip – Detecting broken links is an important part of search engine optimization. Check broken links of your website and work on them to improve rank of your website of Google search results.
History of your domain
The history of your domain will have a great impact on Google search engine ranking. If Google has any trouble with that domain in the past due to bad neighborhoods or spam links, it will be harder to rank high on Google search results. Also, the overall authority of your domain will have a strong impact on the Page Rank. The web page on an authority domain will rank high in Google. Tip – Follow domain's history using Panda and Penguin Updates to see what's behind.
Competitor analysis
Build an effective backlink strategy with competitor analysis. To grab the attention of search engines, the best thing you can do is to repeat what your competitors are doing. Match and exceed the link building techniques of your competitor by trying ways to get additional links. You will surely surpass them in search ranking results. Tip – Spy on each and every marketing move of your competitor by using tools.
Concluding time
So, you have some – surefire tips in place to improve your website's ranking on Google search results. With these tips, you now know how to improve search engine ranking of any website. This list is made on my personal experience! Do let me know if you are using any other methods or SEO tips to make your website rank high on Google. Looking forward to know your stories in the comments section given below. Do share this post, if you find it useful!
Recommended Posts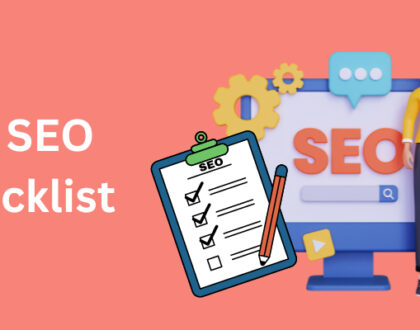 June 15, 2023