Top 9 free SEO tools you can't live without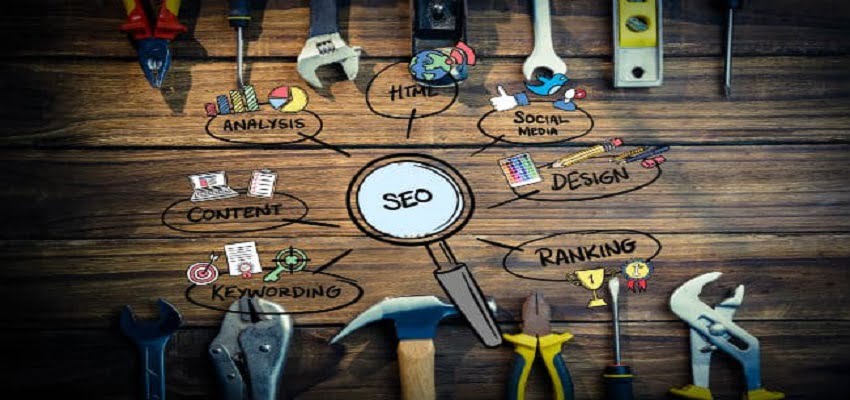 No matter how much you are experienced in SEO, you are always limited by the tools you use. The great thing is, there are dozens of SEO tools available online, many of which are available at no cost. These tools are very beneficial, particularly if you want to get fruitful returns.
It doesn't matter you are promoting your own website or have a digital marketing agency; you should have a few basic tools that help you run your campaign smoothly.
I want tools that help with SEO, Rank tracking, keyword research, link building, backlink analysis, content optimization and many more.
Whether it is content marketing tools or SEO tools or social networking tools, I always love free tools. The reason is simple – they are free. Moreover, they save my time. The best SEO tools not only help you explore challenges and opportunities, but can provide you with insight.
Here are some of my favourite SEO tools, I can recommend with my experience in internet marketing. The below tools help you make your website better, especially if you want to rank high in Google.
I don't depend on many tools. But, if I am impressed with their features, I don't stop using them. You too will love these tools, as you start using them.  Check these tools and filter the right one that fit your requirements.
Google Search Console (formerly Google Webmaster Tools)
If you are a webmaster and looking to communicate with reputed search engine like Google, Google Webmaster tool is the primary mechanism. It help you identify issues with your website as well as let you know if your website has been affected with malware.
Google Webmaster tools are essential for strong SEO effort and helps you see your website as Google sees it. Whether it is providing insight into what web pages have been indexed or finding the links that are pointing to your website, you will find everything using Google Webmaster tools
The results will be even better, if you use Google webmaster tools with Google Analytics.  Google allows you to use webmaster data directly from Google Analytics. So, if you are already using Google Analytics, a little more effort can do wonders!
See overview of Google Search Console, if you want a complete guide.
When it comes to optimize your website for search engines, it is very important to optimize your website for multiple search engines. There is no doubt that Google is the first 'word' that comes to our mind, when we think of search engines. However, there are many other search engines that are as good as Google and rank under top 5 search engines.
Bing is another popular search engine and the traffic coming from BIng is increasing significantly from last few months. Bing webmaster tool is a completely free service offered by Microsoft to submit your website and get complete SEO report.
Bing Webmaster tool is one of the best SEO tools that is based on the best 15 SEO practices.  The SEO reports are automatically generated every other week, which are available through your Webmaster account. This tool will give you an idea of what 'Bing' search engine things about your website. Additionally, it is very helpful in seeing bugs, indexing issues and related notifications.
What I noticed is that there are many features on Bing Webmaster that are not available on Google Webmaster tools, and you will be losing a lot by not submitting your website to Bing Webmaster tool.
If you want to avail complete benefits of Bing Webmaster tools, I recommend you using it on your website.The first step after signing up and creating account is to add your website and verifying it.  There are many things you can do with Bing tool to improve your website visibility in search engines.  Go ahead and do the submission, if you have not yet submitted your website to Bing. If you have any questions, be free to ask through comments.
Many webmasters think why their website is not ranking on first page of search engine results. If you also have the same question, ask yourself "how do search engines rank the websites or webpages?" It is not the few lines of code, theme or template that decides the rank of your website. It is the signals sent by your website to the search engines to rank the page. Now, keywords are the signals that search engines identify.
I am sure Google Keyword Planner will help you in this regard………
Google keyword planner is a free SEO tool for beginners as well as experienced professionals. Using this tool, you can search for keywords and see how the keywords perform. You can also create a new keyword list by combining multiple keywords. Google keyword planner is an ideal tool for those who are on a tight budget and wish to choose competitive bids.
No matter which keyword strategies you use and which niche you are working on, Google keyword planner will help you find high volume keywords that you can successfully use in your SEO campaigns. By doing complete keyword search, you will find more and more and more keywords that drive huge traffic to your website. Not only this, you can analyze your competitors site and find keywords that are ranking their website.
Google Keyword Planner not only gives an estimate of target keywords, but helps you in finding relevant keywords.  Keep in mind that this tool is designed with Google Adwords in mind and there are many features in it to use that brings most out of your SEO strategies.
Tracking the website is one of the essential things in SEO.  The most valuable data help you understand your visitors and the way they interact with your website.
Google analytics is life of SEO and your website or blog cannot survive without Google Analytics. I strongly recommend you to use Google Analytics on your website, as there are plenty of features and benefits.  According to me, no other SEO tool deliver accurate data like Google Analytics.
Google analytics enables you to track visitors to your website or blog, and generate reports. These reports can help you with marketing. Besides this, it also surfaces many insights regarding which keywords people use to search or land your website or webpage.
Before you start using it, you need to make sure that it isn't enabled. For accurate tracking, it should be enabled only once (unless you are upgrading to Universal Analytics).  You need a Google account that is solely meant for signing in and out of Google Analytics.
There is no other tool like Google analytics that provide detailed information. You can't ignore this tool as all the actionable data will come from this source. Other simple tools like CrazyEgg, Clicky, Piwik, FoxMetrics etc. piggyback on Google's data.
Search engines are major source of traffic and that is the reason why many webmasters look for plugins that improve SEO of their website. There are dozens of plugins for SEO, each working in a different way. Some of the paid plugins have distinct features over free ones. However, users hardly need those features to deliver effective SEO.
Yoast SEO is a powerful and leading plugin for WordPress that can incorporate everything from snippet editor to real time page analysis. It helps you organize content, Meta descriptions, image titles, XML sitemaps, etc and provides a variety of optimization options.
It provides a comprehensive solution for all your on-site SEO needs. Using this tool, you can customize title for your home page, archives, category, Tag Pages and so on. The features of Yoast SEO plugin are so long. Check out how to install and setup.
If you want to revamp your WordPress blog into a might SEO vehicle, Yoast SEO is the best plugin.
SEO audit is a must, when it comes to check the performance of website. There are many things that affect the performance of your website in search results. The right tool will make SEO audit much easier. Screaming frog is the best SEO audit tool that that is used to review the performance of a website and identify errors in it.
Screaming frog that an SEO spider that crawls across your website links, CSS, images etc and tells if there are suspicious codes, images and links. Basically, this is a small desktop application that can be installed on your PC and tells what the search spider sees when it crawls across the website. You can use the information to analyze and review the website from SEO perspective.
If you want to save tons of work, screaming frog is the best tool. It reduces the pain of analyzing the website manually, which is very time consuming. The main thing is, it is absolutely free and can crawl up to 500 URL's under free license.
SEO is never an easy task and the requirements are ever-changing. This is true, when it comes to help your website rank with specific targeted keywords. SEO professionals need to carry out web page analysis on a regular basis to make sure that the website is fully functional.
SEOquake is the best SEO tool (extension for your browser) that allows you to view thousands of SEO parameters to analyze the impact of websites such as Alexa etc. A few clicks on SEOquake for Google Chrome, you can access several website statistics.
Many SEO experts use this tool to carry out web page analysis efficiently. There are a variety of links to domain, external & internal links, keyword density etc on SEOquake toolbar that help you analyze the webpage efficiently. The SEOquake website has many tips and tutorials that help you know what to do with the data.
I highly recommend trying this tool. However, remember that there are a few configuration options and it needs some patience. I can say that this tool can offer much more than what I wrote.
Keyword research is one of the most exciting tasks in SEO. And if you could sense the performance of keywords overtime, that would be the biggest achievement. Such knowledge of predicting the performance of keywords can be very helpful in running paid search campaigns.
For example – it would be very helpful, if you can predict how the keyword "best tourist destination" change after a couple of years.
Google Trends is one of the best and amazing tools that can be used to sense the performance of keywords over time. It gives glimpse of how the keywords perform after several years. Not only this, this tool provides geographical and other related information on a particular keyword.
Google Trends is a great tool for comparing traffic to your website based on different terms related to geography, history, etc. It aggregates data form multiple sources such as – Google Search, Google News, YouTube etc. Google Trends offer real-time data from more than 100 billion searches every month and help you evaluate search trends during different times.
You can read more on how to use Google Trends, the powerful SEO tool here!
Knowing the right stuff is as important as finding relevant keywords. You need a tool for investigating prospect websites for inbound link metrics and critical on-page elements.
MozBar is the best free tool that help you discover the right stuff at a glance. The MozBar sits up in the right top corner of the screen, where all important actions take place. All you need to do is click on the MozBar tool to generate instant report on the website you are going to visit.
The main features of this tool include – Page Attributes, Link Data and Page Elements. There is a lot of information that can be accessed at a glance.
The page elements display various tags such as – title, description, headings, sub-headings etc. The page attributes help you know the on-page link data, page load time, robots etc. The Link Data tab helps you understand ranking factors. This way, you will get all the crucial information using this tool.
MozBar has been seen as my all-time favourite tool, as it is easier to get advanced metrics and instant website information in one place.  In short, it does all your SEO on the go!
Conclusion
These are only a short list of SEO tools in 2020. There are plenty of others out and the key is to find the right one is to try and see whether it fit your requirements.
The above tools are not only meant for SEO consultants and agencies, but all the marketers should be aware of the best SEO tools and what their team is using.
As mentioned before, there were just some of my favourite tools. I don't mean to say that there aren't any tools that do the same job. But, I found these tools to be most powerful and easy to use.
If you think any other free SEO tool is worth mentioning, let me know in the comment below. Don't forget to share this post with your friends, if you find it informative and useful.
Recommended Posts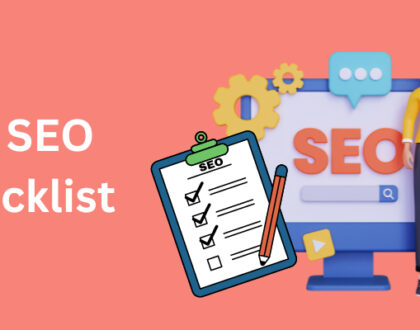 June 15, 2023