All You Need to Know About Google March 2019 Core Update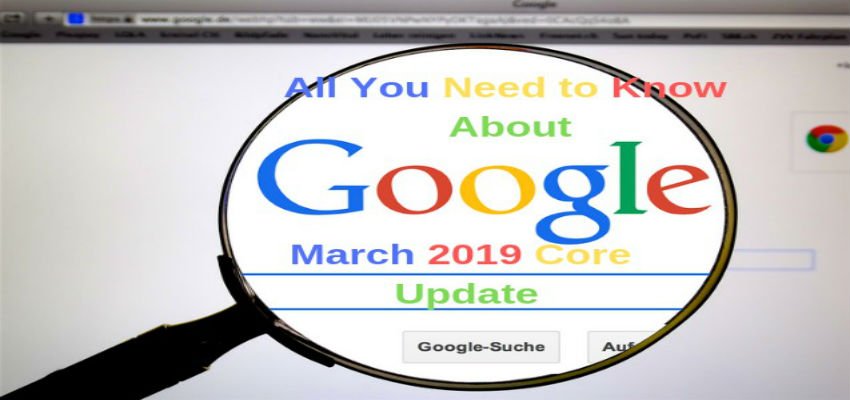 If you're like most SEO experts or online marketers, you woke up to a tweet by Google SearchLiaison confirming that a broad core algorithm update has been made — and you're probably concerned about the Google March 2019 Core Update.
Just like every update by Google, the March 2019 Core Update is designed to improve the user's result and make web searches much more fun.
Well, it could be fun depending on the table you're on. Site owners who noticed a boost in traffic and their page ranking may welcome the new core update, but others who saw a decreased page performance may be looking for how to fix the issue.
Before we delve into the nitty-gritty of the March 2019 Core Update, we've got to clarify a couple of things.
What's a Core Update?
Most newbies and some veteran SEO specialist may confuse a core update with the regular algorithm updates Google makes every now and then.
If you've been in the SEO universe for quite some time, you'd know that the algorithm updates are done to fix specific issues.
For instance, the penguin update was done to handle the link spam issues, while the pigeon update was done to regulate the local search ranking of sites.
In each case, the update was designed for a specific and targeted purpose.
However, a core update is entirely different.
Typically, everything is affected in a core update. No niche, no signal, and no industry are particularly targeted in a broad core update.
Nothing is targeted. It's just Google doing their thing — revamping the whole system.
Therefore, there's no need to fret as there is nothing to fix.
Now you know the difference between a core update and the regular Google update, let's dive into the March 2019 Core Update.
First off, you've got to examine the name as there are dozens of names flying around the internet about the March 2019 Core Update.
Naming the Core Update
Like you probably know, Google has the knack of making regular updates for their system. And as such, they've got to come up with a name for each update.
Why?
Well, the reason is quite simple. A name would eliminate confusion, and it also helps you to know the exact update, the type of update, and why it happened.

From the screenshot above, you'd see that Google named the recent core update the "March 2019 Core Update".
That's not all…
If you do some searches, you'd see words like Florida 2 Update, and Florida Update 2 flying all over the web.
So, is the Florida 2 Update an alternative name for the March 2019 Core Update?
Yes! The name is from the SEO webmaster Brett Tabke, who is the owner of PubCon conference and the Webmaster World.
Brett is one of the pioneers of modern SEO. He's also the one who came up with the term Search Engine Result Pages (SERP).
During the PubCon conference, Tebke received a notice from Google about the March 2019 Core Update.
As one of the leading voices in the SEO world, he has named dozens of Google update, and it's quite usual to see his naming get popular.
Furthermore, just like the 2003 core update, the march core update happened during the PubCon conference in Florida, and that's why it was given the name Florida 2 Update.
The 2 is to differentiate it from the previous core update that happened during the 2003 PubCon Conference.
Here's the thing — Florida 1 and Florida 2 core update are entirely different as lots have changed about how Google makes its updates.
March 2019 Core Update — What You Should Know
Since the March 2019 Core Update, thousands of website owners have noticed a significant difference in their search ranking.
In a recent thread in the webmaster forum, some noticed a significant boost in their search ranking, while others are left to struggle at the bottom.
From the screenshot above, you'd see several members of the Webmaster forum are complaining of traffic loss.
Here are some key takeaways you should know…
It's quite difficult to pinpoint the changes made by the March 2019 Core Update. However, webmasters are keeping a close eye on websites from several industries so they can establish a pattern.
Also, the new update may have been effected late February because web owners noticed a significant boost (and decrease) in some keywords even before the update was made public by Google.
Just like every major update by Google, the changes are not made public since they wouldn't want anybody to play the system.
Therefore, the only fix would probably boil down to quality contents — as you create and publish quality content, you're sure of boosting your user experience which will, in turn, lead to a boost in your search ranking.
Here are other thoughts on the March 2019 Core Update…
Brett Tebke stated these three observations.
It's quite early to predict the pattern of the core update

Although Google claimed that the March 2019 Core Update would be one of the largest in the platform, indications show that the effects of the update are not

as large as

publicized

Webmasters are experiencing rollbacks from the last update
Aside from Tebko, several other webmasters have observed that the Florida 2 Update seems like a rollback.
Although the Florida 2 update has impacted negatively on some web owners, others, however, seem to be basking with the glory of the update.
Sites which were abused by the Penguin seems to be experiencing new life as their affiliate earning came rolling back.
On the flip side, some folks in the black hat community are experiencing some down times.
Websites that rely heavily on anchor text optimization are losing their juicy positions in search page ranking. But this is not to say that their loss of positions in search results ranking is solely dependent on the anchor text optimization.
Why?
Because a whole bunch of unknown factors may be responsible for their web page downfall.
What's more, other webmasters who use black hat SEO strategies  are experiencing gains as they rank higher in search results.
Conclusion — What's Next?
(Image Source)
It's quite early to conclude.
Just like every Google core update, we're expected to see profound changes on how sites are ranked.
Since quality content is the secret recipe for a boost in search ranking, you should create and publish top-notch contents so your visitors could see valuable contents on your site.
Let's face it; the primary objective of Google is to offer value to its users, and you can become immune to the March 2019 Core Update (and other future updates) if you focus on creating quality contents for your audience.
What changes have you noticed so far since the Florida 2 Update?
Recommended Posts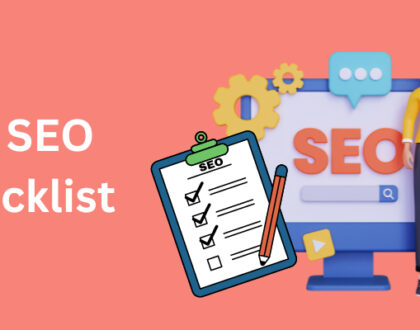 June 15, 2023