15 SEO Guides That Will Help You Master SEO
Are you in search of the best SEO guides that give effective knowledge? Are you wondering how to find the SEO strategies that actually work? If yes, I am going to make this task easier for you.
In this post, I am going to provide you a list of the best SEO guides and resources that will help you master SEO.
As more and more new websites are indexed by search engines these days, competition for the top of the search results page is increasing tremendously. It can be a tough job, and this is the reason why companies hire SEO professionals. However, it is not necessary, if you have little knowledge of SEO and a website that comply with Google's guidelines. There is a lot of misinformation on SEO strategies and it is must to have a reliable guide that helps you succeed in the work of online marketing. All you need to do is take some time and tackle these 15 guides given below:
Moz is one of the popular SEO blogs that provides a complete guide on SEO. It provides everything from SEO blogs to backlink checker tools. Whether it is about designing your website for SEO, backlink building or on-page SEO, you can learn everything in detail. You can put questions about SEO in Moz community and clarify all your doubts. It is the best guide for SEO beginners, professionals, and experts.
2. Quick Sprout's Advanced Guide to SEO
This is the most powerful SEO guide that offers tons of valuable information and is combined with a list of tasks that help SEO professionals get higher ranking in search engine results. This guide by Neil Patel is used by many users every month. This is one of the websites I used when I started learning SEO.
Google's SEO starter guide is meant to help SEO beginners. It gives information on how search engines work and how can you improve the rank of your website. By following this tutorial, you can get assured traffic to your website. It is a very famous guide in SEO world with lots of visitors every month. Use this guide to improve the quality of your SEO strategies.
4. Search Engine Land's Guide To SEO
This SEO blog was founded in the year 2006 by Danny Sullivan with the purpose of providing SEO tips and techniques for beginners. It has the world's biggest network of SEO beginners and experts, who share their SEO secrets. This SEO guide helps you learn the basics of SEO to the proven strategies and techniques.
5. Search Engine Journal's The Beginner's Guide to SEO
Search Engine Journal is known by many and is very popular in the world of SEO. This SEO guide focuses on SEO basics, link building to link earning, conversions and metrics and many other topics. Most of the articles published on this site are written by reputed writers and SEO experts.  If you want to master in SEO, use this guide.
6. HubSpot's Introduction To Search Engine Optimization
If you want to learn SEO from SEO experts, this is the best resource. This guide will help you get a better understanding of different aspects of SEO. This SEO guide outlines the most important factors of SEO and will help you optimize your website pages. If you want to learn how to get started with SEO and achieve your business goals, it is a must to read the guide.  The guide will help you get started with SEO for business.
7. WordStream's Complete Beginner's Guide to SEO
This SEO Optimization guide by WordStream helps you learn why SEO is important, best SEO and keyword practices along with best on-page strategies. This guide helps you learn the most important aspect of SEO and how one can leverage SEO to drive huge traffic to your website.
8. SEOBook's The Blogger's Guide to SEO
The Blogger's Guide to SEO from SEOBook is one of the best guides and is of great use for beginners. It contains the best tutorials and training programs on SEO. You can take part in any of the training programs and access the secrets of SEO, keyword research, link building, etc.
9. Backlinko's Actionable SEO Techniques
There might be hardly anyone in SEO world, who is not aware of this guide. This is the best guide that is meant especially for backlink building strategies and next level SEO training. The best thing about this guide is that it contains huge information on keyword research tools, link building. Google Penguin updates, email outreach and many more.
If you are new to SEO, then you might need to read the free e-commerce training course from leading industry experts. These tutorials are made by industry experts and are meant for e-commerce store owners. All you get is practice advice on how to improve the SEO of your e-commerce site and drive huge traffic to it. Go through this comprehensive and detailed e-commerce SEO 101 video series from Shopify to learn how to drive traffic to your e-commerce website.
11. Neil Patel's SEO Made Simple
SEO Made Simple by Neil Patel is another best guide in this list that helps you learn everything about SEO. This step-by-step guide helps you optimize your online content and enhances the visibility of your website. SEO can be scary if you don't know the steps to rank high in search engine results. This guide will teach you everything from the use of keywords to site navigation.
12. Ultimate WordPress guide for beginners
WordPress SEO is something which is always confusing and difficult. However, there are many guides that help users learn it in an effective way. Some of these guides are technically complicated and difficult to learn. The ultimate WordPress SEO guide for beginners meant to provide tips and tricks that improve your WordPress SEO. WordPress is SEO friendly and this is the reason why many people show interest in learning WordPress.
13. Yoast's WordPress SEO Guide
This definitive guide helps your WordPress site rank high on search engines. You can improve your WordPress SEO in a few simple steps by following this guide. You will learn proven steps and strategies to drive huge traffic from search engines. This is a must to learn guide for SEO experts and WordPress developers.
14. Ahrefs SEO guide
If you are looking for simple SEO tips that you can implement to boost your search engine traffic, you should read this guide. This guide includes more than 200 SEO tips and best practices that cover various aspects of SEO, on-page optimization, link building and many more. 
15. SEO: The Movie
The SEO movie covers the time period starting from the early stages of SEO up until the future of SEO from the point of view of industry leaders such as Danny Sullivan, Rand Fishkin, Jill Whalen, Brett Tabke, Rae Hoffman and Barry Schwartz. SEO: The Movie gives answers to all the questions about Google updates, black hat vs. white hat and more.
That's it! I Hope you enjoyed reading this post and wish this list was helpful! If you are ready to use the above list, I recommend using them immediately. If you implement the advice given in the above guides, your traffic from search engines will go up significantly.
Remember that it takes a bit of time and patience to learn new skills. There aren't any shortcuts and if you expect things to speed up, you will end with unproductive results. A better approach is to do what search engines want you to do.
If you have used any other guide, let me know in the comments below!
Recommended Posts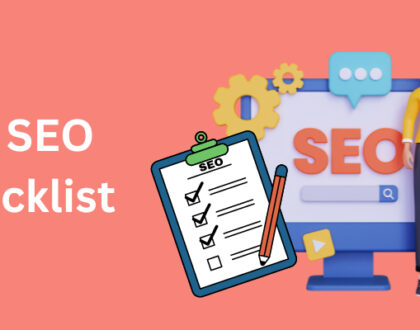 June 15, 2023