5 SEO Metrics You Should Be Tracking (But Probably Aren't)
Many SEO experts like me have a constant feel of uncertainty, regardless the experience and skills. Despite of spending hours, weeks and months in SEO, it is hard to see if the results are worth the time we spent. There is no way to evaluate the outcome of your efforts, other than tracking the results. This is where you need SEO metrics. However, you cannot evaluate the outcome of your efforts by using a single SEO metric. There are a set of SEO metrics that help you track the performance of your SEO efforts.
As the search engines are constantly updating their algorithms, it may be hard for SEOs to know which SEO metrics are important at that moment. I have tried dozens of SEO metrics to determine why only a few SEO strategies work and others don't.
Here are the top 5 SEO metrics to watch at this moment. It would be of great use if could watch all of these SEO metrics.
Keyword ranking
SEO keyword ranking metric is used to measure the search engine rankings for targeted keywords and analyze the changes in ranking. This is one of the essential metrics that demonstrates the effectiveness of your website. You can determine if your website is getting high rank on Google or not.
You should know that the top 3 listings receive the majority of clicks on search engine results. The keyword ranking metric is very helpful in pointing out the positive as well as negative impact of SEO efforts.
Tracking keyword ranking is of much importance and should be stressed more. If you are not yet tracking the keyword ranking, you are losing your money. Search engines are bombarded with billions of searches related to products, services, answers etc. Use Google webmaster tools that tell you which of those keywords are driving maximum traffic. The higher ranking indicates that your SEO efforts are paying well. Ranking keywords is crucial because –
The keywords play an important role in search engine rankings and backlinks
Keywords determine the overall traffic to your website and optimize the content of your website
Tracking keywords help you know which keywords bring traffic to your website and which don't
If you have been tracking keywords well before, you can analyze the historical data that let you know which keywords performed well during which season. Your SEO efforts will never complete if you ignore the task of analyzing monthly search volumes of your keywords. To get the most out of keyword ranking metric, track historical data for this metric for an extensive period of time.
Backlinks authority
Getting high-quality backlinks from reputed websites to your website is one of the effective ways to improve search engine ranking. However, not all backlinks are powerful and generate effective results. Some backlinks won't contribute at all, in improving the search engine ranking of your website. Your main focus is to acquire authority backlinks.
Now, the question is what makes the backlinks subjective. It would be unrealistic to expect all the backlinks to be perfect. However, if you could get a few top quality backlinks to your website, then it is certainly worth having in your site's link profile.
High-quality backlinks obviously come from high PR websites. To determine if the website is genuine and trustworthy, search engines use a set of trusted sites that are known for their quality. The main purpose of backlinks is to add value to a page by directing visitors to relevant resources on that topic. Visitors click on these links, which means your website will get a continual stream of targeted visitors. Some of the ways to build powerful backlinks that will rank your niche site are –
Use infographics to get authority contextual backlinks
Create data-based content
Steal other links by using broken link building strategy
Earn powerful backlinks by using skyscraper technique
Attract backlinks by sharing detailed case studies
Reach to relevant blogs
Reach out by linking to relevant content
If the backlink to your website is included on a page that links to high-quality websites, it indicates to search engines that your site should be put in the same bracket of high-quality sites.
Organic search traffic
This SEO metric lets you know if the search engines love you. You should track how much traffic you are getting per month to know the success rate of your SEO efforts. As the seasonal changes affect the traffic, it is must to check it over a period of at least a few months. You should check the overall traffic growth. Percentage of traffic coming from a particular region, progress with search engines, the growth of traffic for targeted keywords etc.
Organic traffic is one of the best goals of SEO programs. The organic traffic is highly influenced by your SEO strategies and may go down, if –
Not having enough domain authority
Not having enough page authority
Content is not organized
Increased competition
Site is slow
High bounce rate etc
If the organic search traffic decreases, you should use additional health metrics that help in finding the source of the issue. Check different pages of the website to find which page of the site is not performing well. If the organic traffic increases, check what went right and consider applying those techniques to rest of the pages.
Organic traffic deals directly with the SEO of your website. The better you are ranking for competitive keywords; the better is the organic traffic. It is important to look at the keywords and identify new ranking opportunities. Organic traffic is better to drive targeted customers and perform better in some capacities.
The best way to measure the success of your SEO campaign is to look at your organic search traffic.  Looking at organic search traffic can give you a better idea of what is happening with your website and SEO efforts. All you need to do is – start with a traffic overview segment down to organic traffic, remove branded keywords and understand organic SEO numbers. You need to give enough time for your SEO program to work before you determine if it is really working or not.
Bounce rate and Click Through Rate (CTR)
Bounce rate is one of the important SEO metrics that tells you how many visitors leave your site after viewing one page. For instance – if the bounce rate of your website is 45%, it means 45% of your visitors left your website after viewing just that page. The concept of bounce rate was designed with the purpose of telling you how well your website performs. As there are different types of resources —- there are different types of usage patterns and bounce rates.
You can check the bounce rate using a variety of traditional analytics platforms i.e. Google Analytics. If your business goal is to get people sign in for the mailing list and people are leaving the website after taking this action —- it means that it is a positive interaction for your business. However, website owners should not rely on a generic metric but should focus on the metrics that drive your analysis.
If you noticed a significant decrease in bounce rate, you should consider updating the existing webpages.   Use visitor tracking tools to find out what search terms people are using to find your website. If the visitors are leaving the site quickly without taking any action, you should analyze the content and make sure that it matches the search terms.
Click-Through-Rate (CTR) is another similar SEO metric that is worth checking. This metric tells you how many people are clicking to your site from search engine results. The success of your SEO campaign depends on the CTR. Use this metric to determine which SEO strategy is most effective for your website.
There are a number of strategies on how to drive traffic to your website. The best SEO strategy is to orient your site towards browsing visitors compared to search visitors —- and pulling them to explore the content, rather than pushing them to check specific information.
Page Load Speed
Page load speed is an important part of website's user experience. Most of the times, visitors tend to care a lot about the page speed, instead of design and layout. Page loading time has become an important factor when it comes to search engine ranking. When it comes to delivering the best web experience, slow page load times won't do well. You can check the performance of any website with Pingdom. After the tool analyzes the speed of web page, it will generate load time results.
In 2010, Google announced that page load time is one of the ranking factors. This made it mandatory to test website speed. As a result, webmasters make it a point to check the page load speed — whenever they add new pages to the website. In order to optimize page load time, webmasters should reduce the number of HTTP requests & size of downloadable objects, enable gzip compression, use CDN  etc.
As page load time is an important factor in search engine rankings, it is better to track it on a regular basis. High load time can impact the ranking of your website, as it results in poor user experience. You need to ensure that the site loads quickly and doesn't impact the search engine ranking.
Wrap up!
Measuring the success of SEO campaign has become a difficult task. You no longer can rely on a single metric, but need to track a set of metrics that cover everything from keyword ranking to page load speed.
The 5 SEO metrics listed above will give you an overview of your SEO effort, regardless of the complexity of your campaign. Each of these metrics becomes the benchmark from which you can identify the steps you need to take to improve the overall SEO performance.
I am sure you might be using some of the above-listed metrics. If I have missed out anything, let me know in the comments below!
Recommended Posts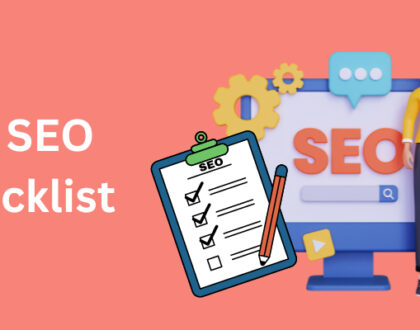 June 15, 2023